We recommend these Restaurants
Holidays are also about memorable gastronomic experiences food! At the Asterias Beach Hotel's four restaurants, you can enjoy delicious Cypriot as well as international cuisine.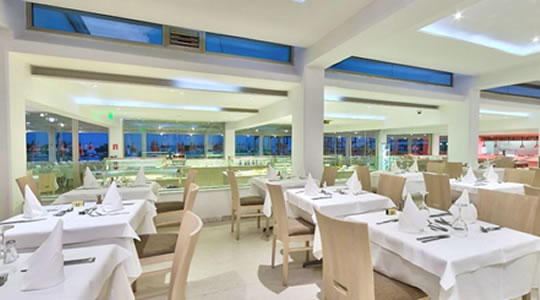 1. Ammochostos Restaurant
In our main restaurant, you will have the chance to sample our rich buffet with cuisines from all over the world. In a stylish setting, decorated in beige and white, you can either choose to sit inside or outside on the veranda, by the pool.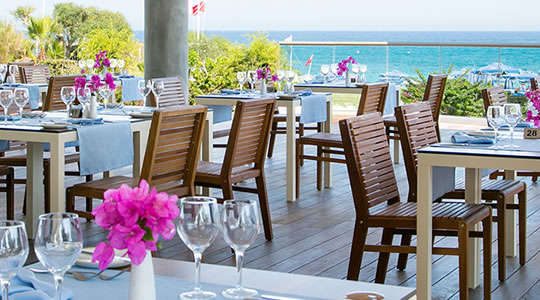 2. Koralli Seafood Restaurant
Koralli, is the latest addition to the Asterias Beach Hotel's restaurant range. Inspired by the sea surrounding the restaurant, we created a place where wood, white and blue and the naval colours merge beautifully with the surrounding environment.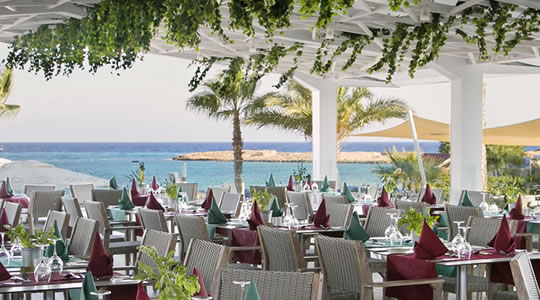 Asterias Beach Hotel's restaurant, located outside on the terrace, serves delicious Italian cuisine. You will enjoy mouth-watering antipasti, pizzas, pasta, main dishes from all parts of Italy and delicious sweets.
 
Open: Dinner (19:00 – 21:30)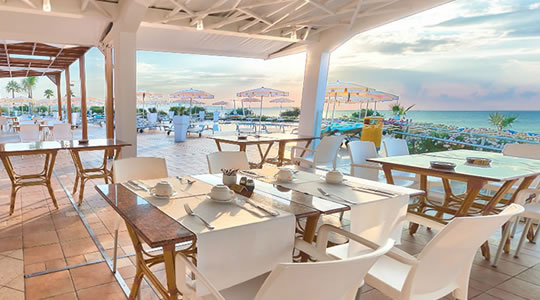 Life by the pool is great! Especially when it comes to the beautiful swimming pool of our hotel. Spend your day here relaxing, listening to music, reading the book or playing with your kids at the pool as our staff will pamper you by bringing you iced drinks such as freshly-squeezed juices, coffees and cocktails and other drinks.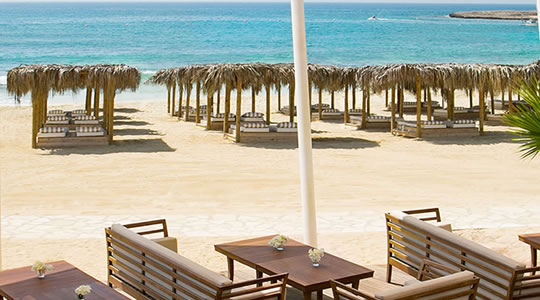 Levels is located just two steps away from one of Europe's best beaches. Overlooking the turquoise waters of Makronissos Beach, you will enjoy freshly squeezed juices, a variety of beers, coffees, mocktails, wines, drinks, champagne-based cocktails as well as signature cocktails created by our experienced bartenders.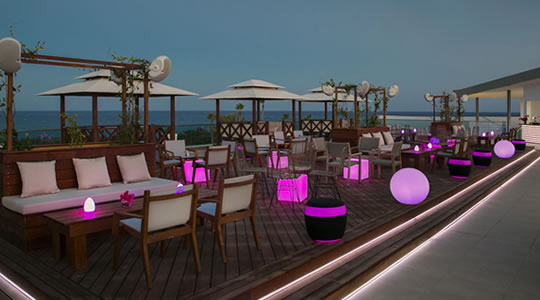 The newest addition to our hotel, is the Panorama Rooftop Bar. With a fantastic view of the idyllic scenery of Agia Napa, from Makronissos to Cape Greco, you will experience the most beautiful sunsets and nights of your holidays, with a glass of wine or an exotic cocktail while enjoying the flavours of our lovely shishas.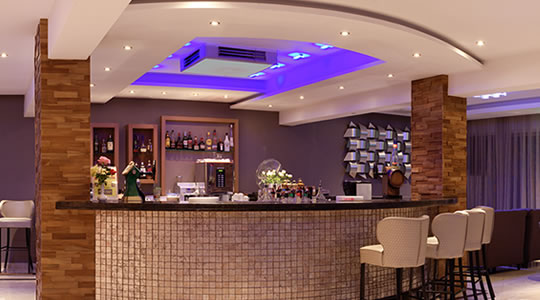 7. Chrisi Akti Coctail Bar
Relax during the day or spend your evening enjoying a drink or a cocktail at Asterias Beach Hotel's main bar, the Christi Akti Cocktail Bar, located opposite the reception on the ground floor. Our bartenders will make you classics as well as signature cocktails or you can enjoy other spirits and wines from our menu. 

Open: 16: 00-24: 00